Here at kids@fellowship, we want to touch the heart of every child to know how to love God, how to love others, know God's purpose in their lives and to learn to hear the voice of God in their daily lives.
                  

   
Wednesday kids@fellowship and Wednesday Ignite will be involved in a 12 week study entitled: "The Bible – Unlocking Its Greatness" Bible Apologetics. The Mission is to give students the tools to use the Holy Bible with ease and knowledge. Knowledge of how the Bible came to be, how God spoke to the prophets, how the prophecies reveal God's complete plan for mankind and how this fits into each students personal lives. Our prayer is that each student that participates will be able to give a reason for their trust in the Bible and Jesus Christ. 
Please join us in encouraging each student to memorize Scripture and to participate each Wednesday.
kids@fellowship & Ignite offers a place where children from infant through 6th grade can discover and develop a passion for God and a relationship with Jesus Christ. Through worship, teaching, and a variety of activities, children are exposed to God's Word and challenged to grow in their relationship with Jesus and each other.
Children's Ministry Initiatives:               
1. Impart God's truth to this generation
2. Provide a safe and relevant environment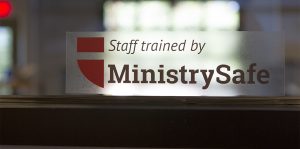 3. Communicate with families
CHILDREN'S MINISTRY OPPORTUNITIES
During all 3 Sunday morning services our children's ministries are fully staffed with adults and high school students who are committed to teaching and ministering to children. You can be confident that your child is well-cared for and having a great time learning about God while you worship.
6:45 pm – 9:00 pm Wednesday Night Lil'K (4-5 yr old), kids@fellowship (1st – 4th grade) and Ignite (5th &6th grade).  All children will have the opportunity to explore major characters and themes of God's Word, understanding the Bible as a picture of God's plan and purpose for your children's daily lives. Worship and enjoyable games will also be apart of every Wednesday experience.