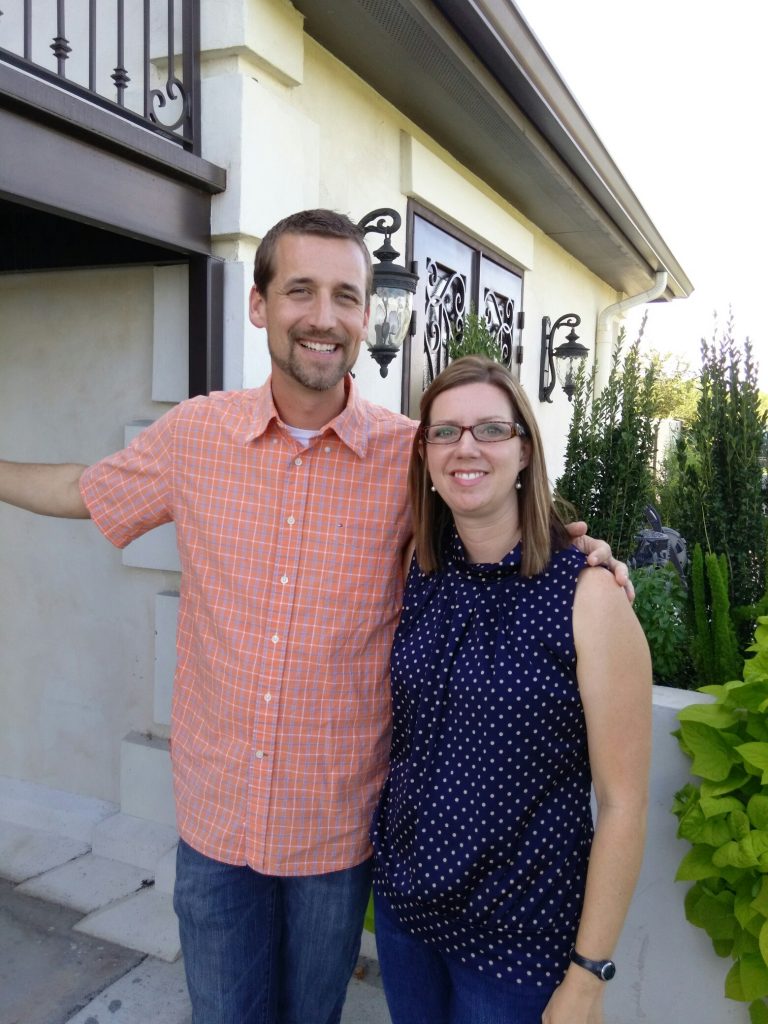 Jonathan Leftwich serves as the full time head pastor of Fellowship Church. He has been a part of Fellowship Church for 9 years. Jonathan's job goes far beyond preaching three sermons every Sunday morning. His leadership of the church extends to all aspects of ministry. Many days, he can be found counseling church members, serving the community alongside the rest of the church and doing many other small, unrecognized tasks.
His preaching is dynamic and heartfelt. The congregation always leaves on Sunday morning feeling challenged and re-filled. His sermons are application oriented. You won't leave wondering what God desires for your life.
Jonathan serves alongside his wife, Elizabeth to raise their four children: Ethan (13), Kara (10), Megan (9), and Ellie Kate (7)
How would you sum up your life in Christ in one sentence?
The greatest honor in our lives is to be known by God, and to make Him known in everything we do through Jesus Christ.
 When did you first know that you were called to the ministry?
I was called into the ministry at the age of 16, and knew God was wanting me to lead people to His throne. After receiving a Bachelors Degree of Music, I was ready to lead worship in any way God wanted me to lead, but God had other plans. Serving in youth ministry in local churches, God clarified His call upon my life, and I knew He had created me to pastor a church. After receiving my Master's of Divinity degree, God led my family to the pastorate of Fellowship Church. What a joy it has been!
What is your vision for Fellowship Church?
During Jesus' ministry, He clearly stated the two most important commandments for each of us to follow. Paraphrasing Jesus, He said we are to love God and love each other. In fact, all of the law hangs of these two commandments. The vision of Fellowship church is a church of real relationships. We exist to experience real relationships with God, each other, and our community. Real relationships are not always pretty, because we are sinful people, but they help us get to the loving truth of Jesus Christ, and help us navigate the storms of this life.