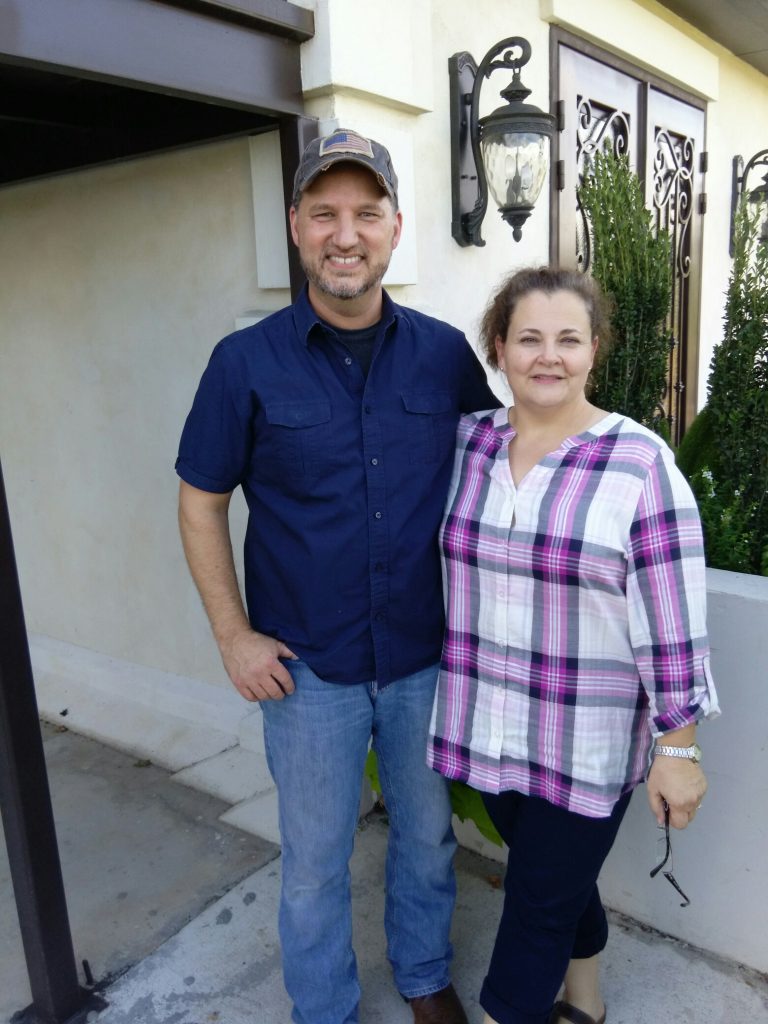 John Partain serves as worship pastor and associate pastor at Fellowship Church.  He has served our congregation faithfully as a staff member for 7 years.  John, his wife Sharee, and their children: Emma, Cami, and Isaiah have been members here for 12 years.  It is easy to see John's love for leading people to worship the Lord.  Along with our talented musicians and singers…seeking to glorify God, John invites us to worship through contemporary style music and heartfelt prayer.  John also enjoys serving our church through various associate pastoral duties and as a LifeGroup pastor.  Making and raising up disciples – encouraging people to live their lives for Jesus – is his favorite past-time.
How did God lead you to Fellowship?
After moving to Kyle, a coworker consistently encouraged me to try "that little church that meets in a daycare".  God met Sharee and I there and we haven't left since.
What is your vision for the worship team at Fellowship Church?
God's blessed us with so much musical talent that we work to not only raise and train worship team members, but also worship leaders who will eventually disciple and foster their own worship bands.  I love how almost everyone on the team (including our sound guys) has been on mission at other churches in our area as they've had need.  Discipleship is what it's all about.  Raising up worshippers who raise up worshippers.
Favorite verses: 
On worship:
"looking to Jesus, the founder and perfecter of our faith, who for the joy that was set before him endured the cross, despising the shame, and is seated at the right hand of the throne of God." – Hebrews 12:2 (ESV)
"Therefore let us be grateful for receiving a kingdom that cannot be shaken, and thus let us offer to God acceptable worship, with reverence and awe, for our God is a consuming fire." – Hebrews 12:28-29 (ESV)
"I appeal to you therefore, brothers, by the mercies of God, to present your bodies as a living sacrifice, holy and acceptable to God, which is your spiritual worship." – Romans 12:1
On Christ:
"My grace is sufficient for you, for my power is made perfect in weakness" – 2 Cor 12:9
Colossians 1:15-20 – Read it
"You will seek me and find me, when you seek me with all your heart." – Jeremiah 29:13 (ESV)
Psalm 18:1-3
"I love you, O Lord, my strength.
2 The Lord is my rock and my fortress and my deliverer,
    my God, my rock, in whom I take refuge,
    my shield, and the horn of my salvation, my stronghold.
3 I call upon the Lord, who is worthy to be praised,
    and I am saved from my enemies."
On your daily walk:
"I will instruct you and teach you in the way you should go;
     I will counsel you and watch over you" – Psalm 32:8
"The crucible for silver and the furnace for gold, but man is tested by the praise he receives." – Proverbs 27:21(NIV-1984)